Brett Tarnet has been appointed by Secretary of Commerce, Wilbur Ross, to membership in the District Export Council of Southern California (DECSOCAL).  This all-volunteer organization is one of a nationwide network of District Export Councils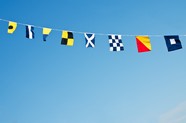 which contribute leadership and international trade expertise to complement the U.S. Commercial Service's export promotion efforts through counseling businesses on the exporting process and conducting trade education and community outreach.
As a long-time member of the international trade community in the Western United States, this appointment is a welcome recognition of my efforts to assist companies to thrive through increased exports.   I look forward to working with DECSOCAL for the next four years and continuing those efforts.