The Valley International Trade Association officers election is complete, and the Board elected Brett Tarnet and Natasha Suton (UPS) to co-chair for the coming year.  The year kicked off with a strategic planning offsite, and new committee formations.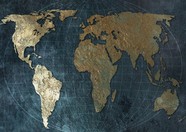 VITA created new committees designed to involve the board of directors and other members in planning for the future growth and success of VITA.
VITA is a San Fernando Valley Trade association, formed over 30 years ago to support local companies who deal with international trade.  Hallmark VITA events are bi-monthly breakfast meetings in Van Nuys, presenting expert input in a variety of trade-related topics.