The December 2015 re-authorization of the  ExIm Bank of the United States did not achieve a fully functioning Bank.  That is because the Board of Directors does not have a quorum.  Appointments to the Board by President Obama have not been approved in Congress.  While ExIm Bank is now fully functioning in Underwriting, and able to approve export credit insurance policies and export working capital loans up to $10 million dollars, higher amounts require Board of Directors approval.
That means that any transactions requiring Board approval cannot be processed.  There are currently more than 30 transactions representing $20 billion in exports that are pending Board approval.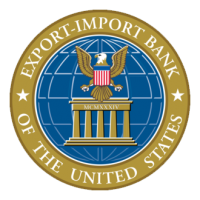 Since ExIm only supports transactions for goods and services made in the U.S., $20 billion of  U.S. jobs are on hold.  This affects even small business producers, many of which are sub-contractors to larger exporting firms, and some of which are negotiating transactions totaling more than $10 million.
While U.S. exporters continue to be impacted by the failure of Congress to act, similar government programs in the rest of the world are far better funded and supported, which disadvantages U.S. businesses.  ExIm has published a Competitiveness Report which details the impact of the lapse in authorization and continued impact of the lack of a quorum.
There are several ways to support the continued health and success of ExIm Bank.  You can use the Exporters for ExIm web site to create an email that will be automatically addressed to your Senators.  In addition, you can send a letter to the editor of your favorite newspaper on the issue, or tweet @Exporters4Exim.