We don't publish every Country Limitations Schedule update, but there are noteworthy changes to the most recent update.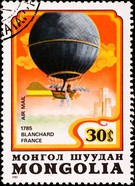 Indonesia and the Philippines have both been upgraded, to remove Note 1.  Current ExIm policy holders can use their DCL (Discretionary Credit Limits) in both countries.
Another upgrade to Argentina, the cryptic note 13 has been removed, which (we think) means that Argentina requests will be subject to only "normal" underwriting scrutiny.
Here's a summary of changes:  CLS Update July 2017